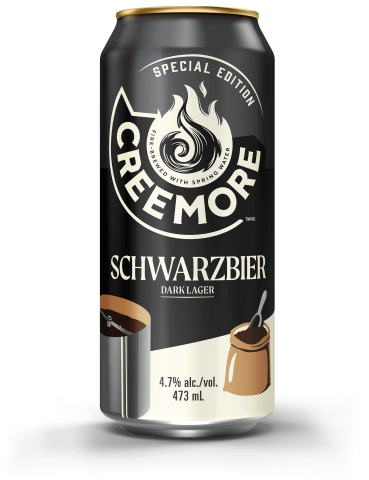 Smooth Dark Larger
Dark Roasted Malts
Crisp and refreshing
Style:
Schwarzbier is a refreshingly light lager with floral, spice and herbal hop character. With aromas of roasted coffee, light caramel and toasted bread. You'll be able to enjoy that full-flavoured experience that creemore is known for
Aroma:
Light caramel sweetness, hints of roasted coffee and fresh bread
Taste:
Well balanced between malt sweetness and hop bitterness. Light roasted malt character with hints of caramel, chocolate and dark coffee.
Finish:
A dry, resinous finish that is balanced by a caramel malt sweetness