Copper Kettle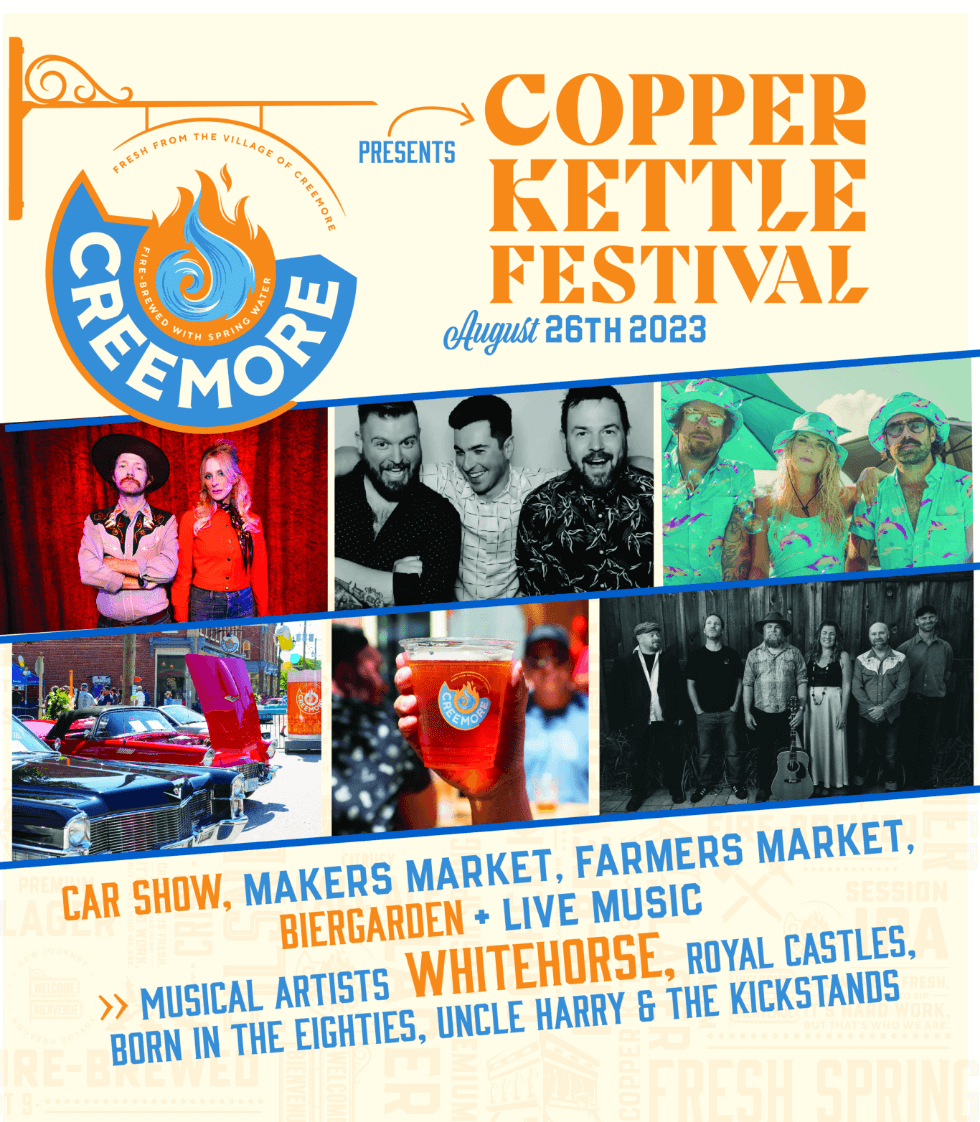 Hi Folks,
For the first time in two years, we held our Copper Kettle Festival in 2022, and we couldn't of asked for a better day to celebrate our 35th birthday!
This year, our Copper Kettle Festival will be held on August 26th, 2023 so save the date! You can expect a day filled with great beer, food and music as well as activities the whole family will love.
If you have questions or would like to get in touch with us, please email [email protected]
See you in August!
date: august 26th, 2023
location: creemore, on
8:30am – 12:30pm – Creemore Farmer's Market
10am – 4pm – Classic Car Show & Makers Market
11am – Beinn Gorm Highlanders Pipe and Drum Band parade down Mill Street
12pm – 4pm – Brewery Tours
11am – 6pm – Beer Garden with Live Music
11am – 5pm – Kids Activities provided by Darcy Que and Imaginarium
11:30am – 4pm – Live music at the Village Green Stage